Mountain Vapor USA RICH
Mountain Vapor juices provided for review by Archangel Vapor
PG/VG Ratio:  50/50
Nicotine content of review sample: 0 nic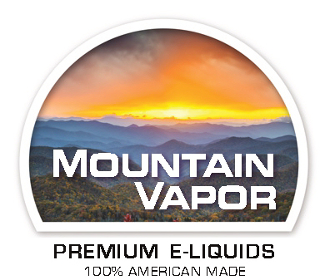 Hmmm…wow!  I was bored with the hazelnut toffee I had made myself last night and wanted to vape something different this evening.  I cleaned and rewicked my Gaia that I have mounted on my brass Stingray mechmod, soaked the cotton yarn wick with some Mountain Vapor USA Rich ejuice I hadn't tried yet, then fired up the 0.4 ohm dual twisted coil atty.  WOW!  My eyes instantly lit up to this deliciousness.
I'm not normally a fan of tobacco flavored juice as generally they all have the same base taste with subtle differences but this Mountain Vapor USA Rich is way better than I expected.  I've tried the Sweet Leaf, Maple Cured, and Turkish flavors that Mountain Vapor makes and while they are all very good (exceptionally so in fact) this USA Rich really tastes great.  There is an almost nutty taste that goes with it.  The flavor is very strong, as are all the Mountain Vapor flavors I've tried, and the clouds of vapor are profuse.
Conclusion:
Highly recommended!  This is some tasty stuff. A golden elixir of vaping yumminess that I wasn't expecting.  What the hell took me so long to try it when I've had it for so long???  Don't you wait as long!